Septic Tank Riser & Lid Installation Turner, OR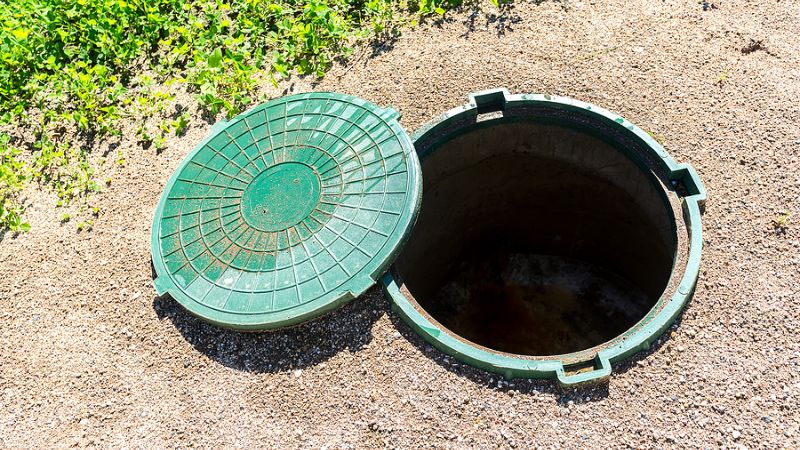 Septic Tank Riser & Lid Installation in Marion County, OR
Septic tank risers provide easy access to your septic tank for inspections, effluent filter cleaning, and pump outs.  When a septic tank has been forgotten for many years then grass and dirt will eventually cover over the tank lids.  If you have to dig up your septic lid every time you require the tank to be serviced then a riser installation would be a very good investment for your septic system.
Santiam Septic & Drain LLC is a vacuum truck company that specializes in pumping out septic tanks of all sizes.  We are based out of Turner, OR and serving Marion County and Linn County.  Whether you need a septic tank pumped as part of your regular system maintenance, or because of a septic system emergency, Santiam Septic & Drain LLC!
If your septic tank has an effluent filter (and it should) the filter should be cleaned every 6 months to 1 year.  The effluent filter protects your septic leach field from building up solids.  If your tank lids are buried underground it's likely the effluent filter isn't cleaned that often, if you even have one.  Providing easy tank access with a riser will make this regular and necessary maintenance task much easier.
We typically charge $50 or more when we are required to locate and dig up your septic tank lid so an investment in a new tank riser can easily pay for itself over a few years of maintenance.
Santiam Septic & Drain LLC is a septic tank pumping and services company that specializes in septic tank maintenance.  One of the services we offer our customers is the installation of new tank risers and lids.  If you let us know ahead of time that your tank requires digging to locate and access the lid we can arrange to show up for your pump-out with a new riser and an excavator so we can expose the tank and install your new riser.
Septic tank risers can be fitted to a variety of different septic tanks and they come in varying heights and sizes to make future access to your tank really simple.
If you'd like to receive a quote to install risers for your septic tank please give us a call (971) 354-1280 or fill out our contact form and we'll get right back to you.